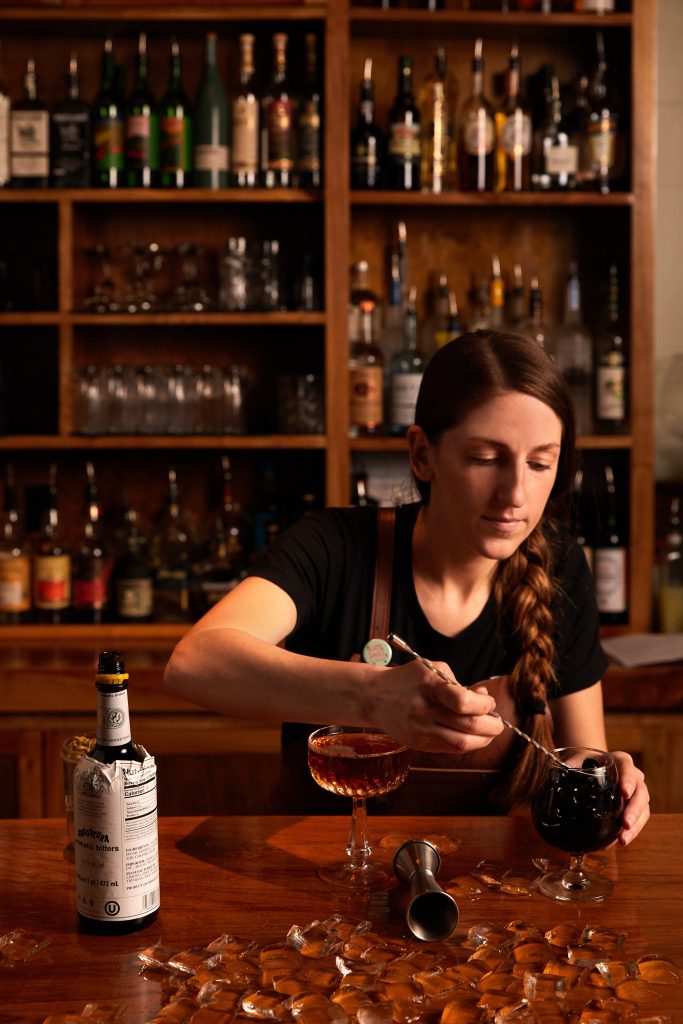 Jeannie
Head Mixologist

Our master mixologist, Jeannie, a detail obsessed creative force, is constantly creating unique handmade cocktails that are unparalleled. Driven by passion, you can find her experimenting weekly with new spirits and ingredients, defining the Lakeland cocktail scene.
Brant
Mixologist

Brant brings a healthy product knowledge to the table. Specializing in Scotch, Bourbon and Whiskeys he loves a good challenge from an inventive client. Always experimenting with new recipes, you'll be sure to enjoy a new concoction or classic cocktail when he's behind the wood.
Jordane
Mixologist

Jordane brings innovative qualities to spice up cocktails. Specializing in spiced spirits and recipes, if you're looking for that extra kick or that slow sipping cocktail, Jordane has you covered. With her bubbly attitude, cocktails are only exceeded by conversation.
Austin
Mixologist
For those of you who are wine lovers, Austin is who you need to have a conversation with. After working in acrobatics with horses and riding chariots, Austin spent time at The Biltmore in Asheville, N.C. working with their program. He came to us from there and brings a wealth of knowledge to the table.
Feel Free To Use Our Backdoor Which Is Easily Recognizable By Our Wall Mural